About the company
COMPOSITE PLUS is an experienced GRP tooling supplier. We have produced plugs and production moulds more than 10 years.
Our clients are mainly leading boatbuilders, from Germany and Scandinavian countries. We also produce tooling for other industries as wind industry, aqua culture, offshore-seismic, car industry, construction-architecture etc.
We are operating on the Estonian biggest island of Saaremaa where the majority of Estonian GRP producers are based. The uniqueness of Saaremaa small craft industry is expressed in a long term boat building traditions and in high quality standards.  Our main goal is always to deliver on-time and with very high quality products, using up-to-date 3D software and necessary tools to offer the best solutions to our clients.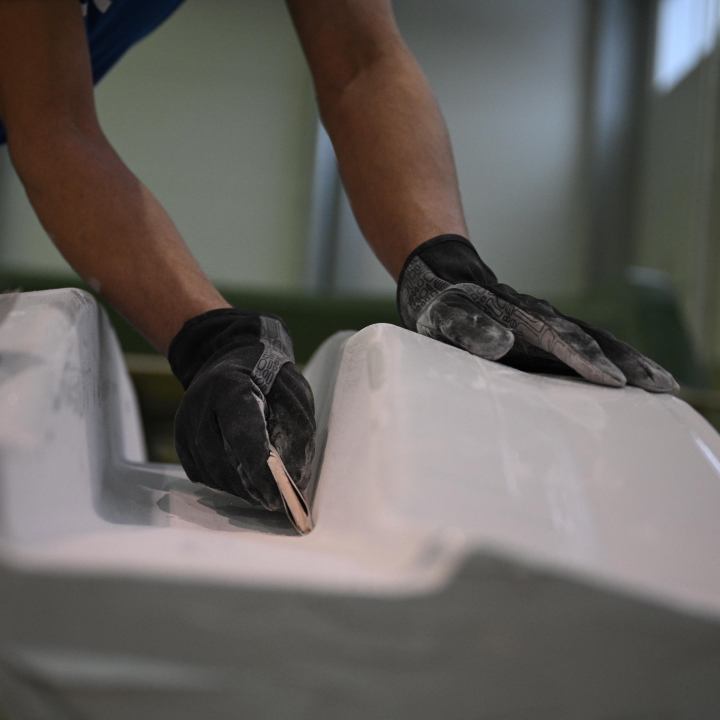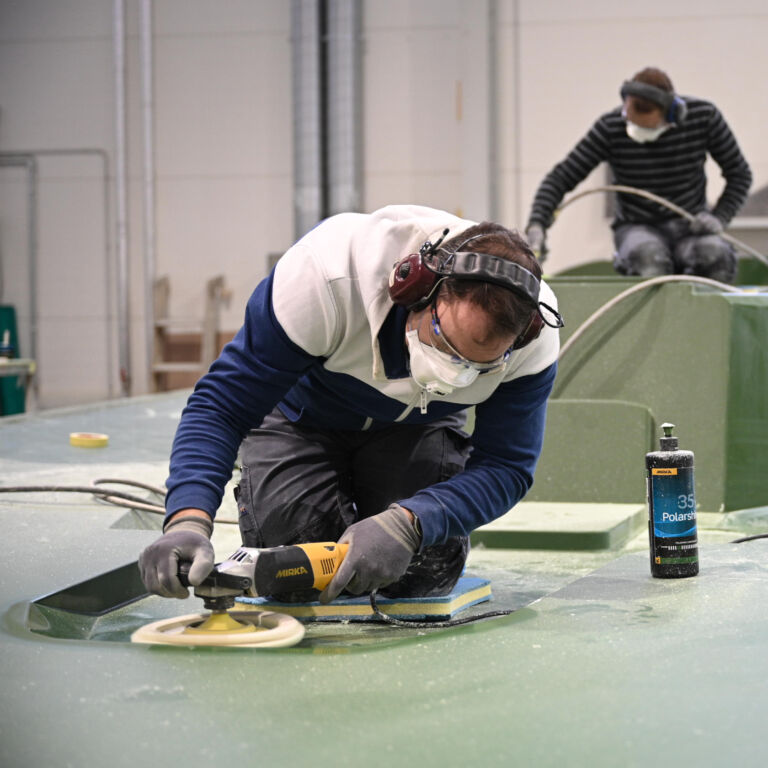 Factory
The team members of Composite Plus have more than 15 years experience in GRP industry, mostly in high-end boat building area.
The process of building a yacht or powerboat is extremely complex and requires specialized technical knowledge. Composite Plus has the experience and the advanced technology necessary to produce GRP tooling for yachts and powerboats of the highest quality. We have two new buildings with over 2000 m2 production space.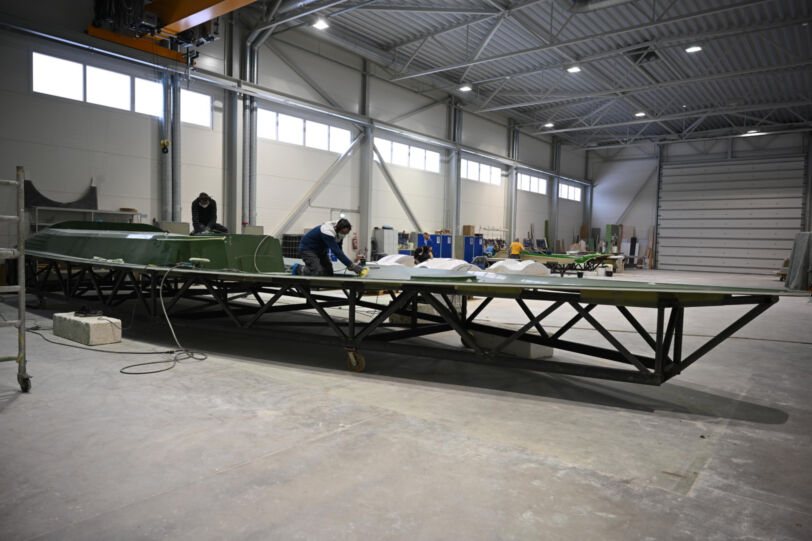 Our team
Certificates